1000C COUNTERTOP BOILER - £265 p.a
Features
• 5 litres rapid draw off ( 20 cups)
• Very compact & reliable, premium range
• Well insulated for minimal heat
loss and energy use
• Brushed stainless steel body
• Large, heavy duty tap
• Mains (auto) fed
Dimensions
Height 440mm
Width 218mm
Depth 465mm (including drip tray)
Capacity
27 litres per hour output


Installation Requirements
Mains fed water supply
240V Electrical Socket

Download Spec Sheet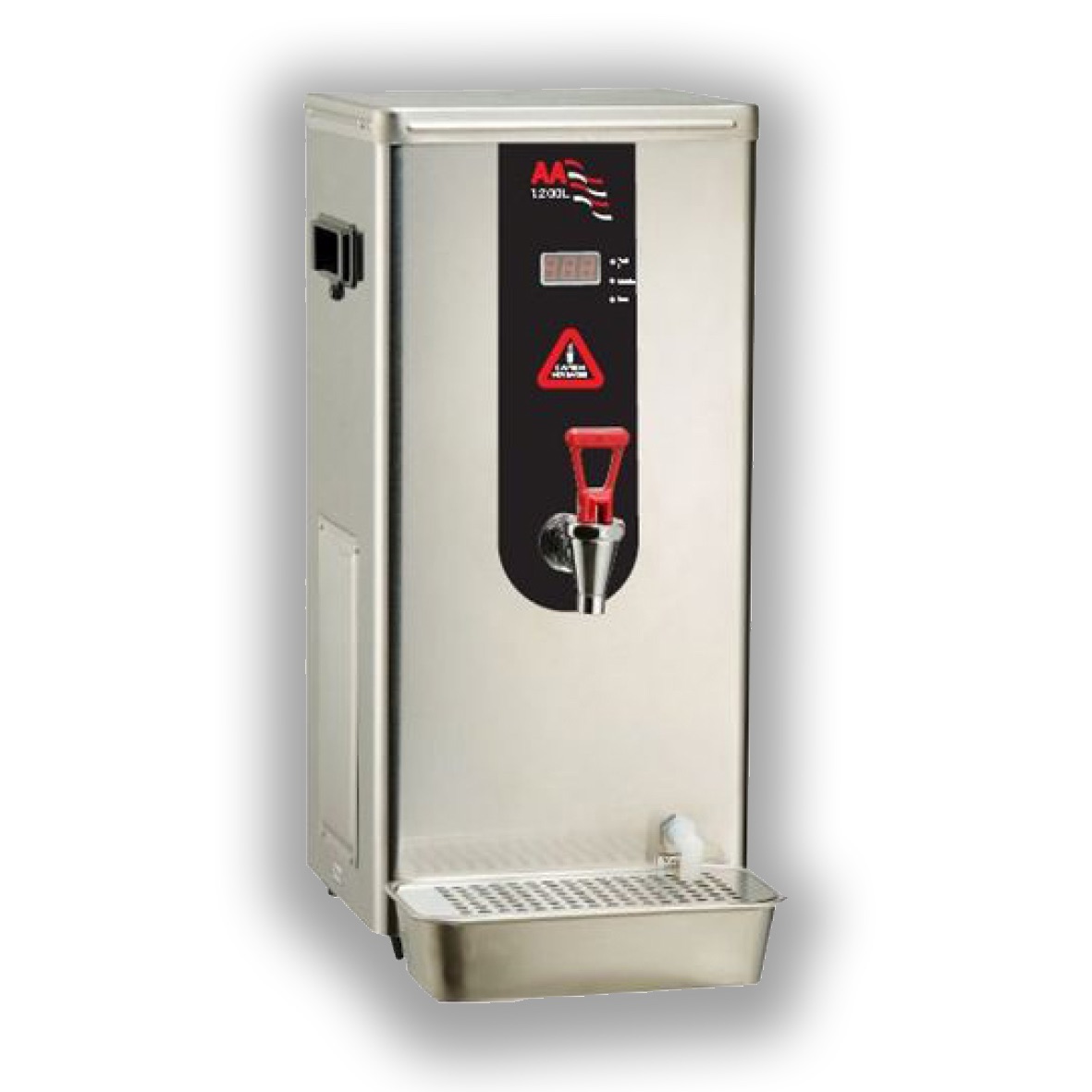 1200C COUNTER TOP BOILER - £199 p.a
Features
• 8 litres rapid draw off (25 cups)
• Economical, value range
• Well insulated for minimal heat
loss and energy use
• Brushed stainless steel body
• LED temperature indicator
• Tomlinson style tap
• Mains (auto) fed
Dimensions
Height 556mm
Width 260mm
Depth 260mm
Capacity
17 litres per hour output


Installation Requirements
Mains fed water supply
240V Electrical Socket

Download Spec Sheet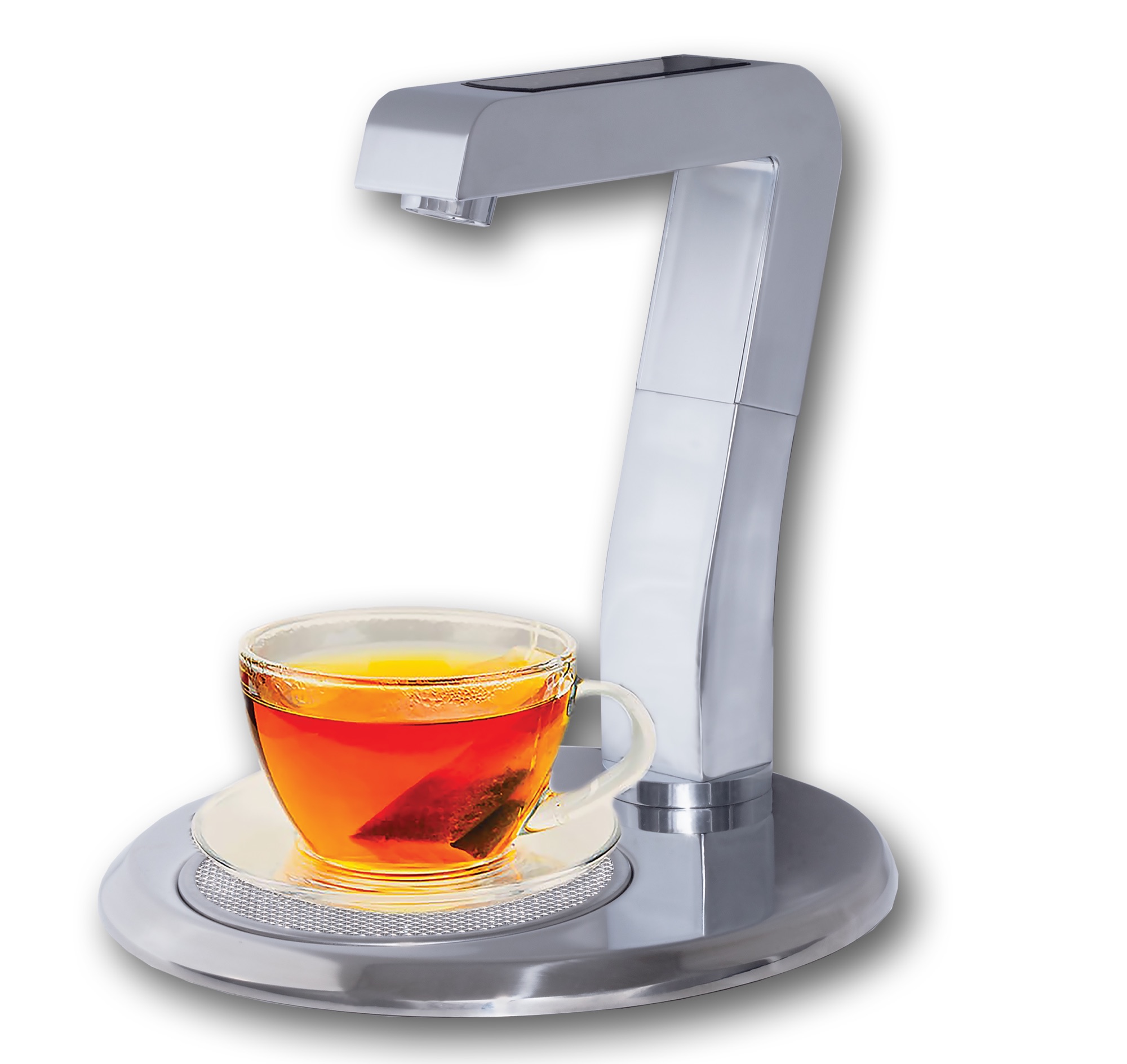 Features
• 3.5 litre rapid draw off (6-8 cups)
• Under sink boiler Ideal for small
offices ( up to 15 people)
• Hot water safety tap
• Chrome tap with electronic
controls
• Amient as standard + chilled option
Dimensions - Under counter
Height 329mm
Width 220mm
Depth 352mm
Dimension - Tap
Height 235mm
Dispensing height 188 or 240mm
Capacity
14 litres per hour
Installation Requirements
Mains fed water supply
240V Electrical Socket

Download Spec Sheet
Kings watercoolers drinking water boilers are all countertop units offering constant boiling water and flexibility for location.
The AA1200L boiler and the Instanta 1000c boiler offer stylish, chrome finish, whilst dispensing 8 litres (25+ cups) of instant boiling water for tea and coffee without the wait for the traditional kettle, saving staff time and money.
The Instanta 1000c has a very low profile and will therefore fit under most kitchen cupboards.